EQUESTRIAN & RACING
Ancillary Products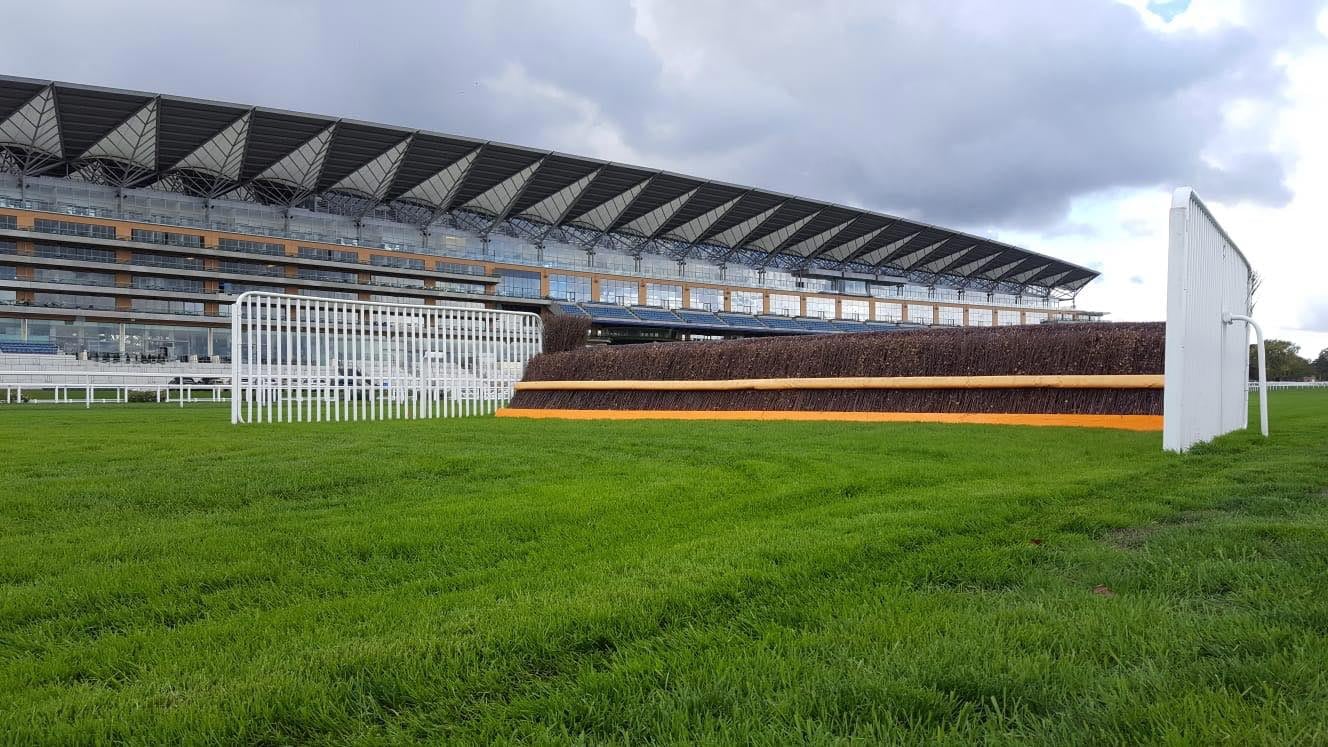 Duralock Jump Wings
Duralock jump wings can be found at the most prestigious racecourses worldwide. As a global supplier of PVC fencing and ancillary items, Duralock use their 31 years of industry experience to provide you with a tailored service.
Duralock offer a large range of Jump wings to suit your facilities specific requirements, the wings are manufactured using the highest quality PVCu and are designed to collapse in the event of a collision reducing the risk of injury to horse and rider. Duralock can offer over 20 different designs of jump wings; from standard 10ft schooling wings through to open ditch jump wings, Duralock have a solution to meet every requirement.

If you are a racehorse trainer, horse training facility manager or racecourse operator we have the following jump wings in our catalogue:

10ft schooling wing
18ft jump wing
24ft jump wing
Open ditch wing
Dolling out wing
Special open ditch wing
French style wing
6-metre Lead-in wing
4-metre lead-in wing
8-metre fixed wing
12-metre double movable approach wing
2 tier 12-metre fixed wing
3 tier 12-metre fixed wing
Mobile Barriers
In addition to Duralock's fixed fence systems, they also offer stable and flexibly mobile barrier, the barriers are designed to be lightweight enough to move but stable enough to temporarily split arenas, demark carparks or guide crowds within racing and equestrian establishments worldwide.
Duralock offer a variety of infill designs on our mobile barriers to suit your requirements from your traditional picket fencing design to standard two or three rail infill.
All of our temporary barriers come with removable weighted feet to enable the fencing to be installed when required and stored when not in use. Smooth rounded edges on both the fencing and feet make Duralock the safest option when looking for temporary horse fencing at equine facilities.
Duralock mobile barriers can be configured to suit your site layout, radial corner bends, blanking caps and temporary gates are all available as part of our mobile fencing range.
Post and Rail Mobile Barriers
Mesh infill barriers
Tube infill barriers
Picket barrier
Moveable racerail barrier
Book a consultation with our team
Duralock works closely with clients, architects, and contractors from the outset to turn concepts into a reality.
Speak to the international team