Newmarket Racecourse has over 350 years of racing history and Duralock is proud to be chosen to outfit their running track, spectator spaces and parade ring with both Duralock and Gilling Rail Products.
The Racecourse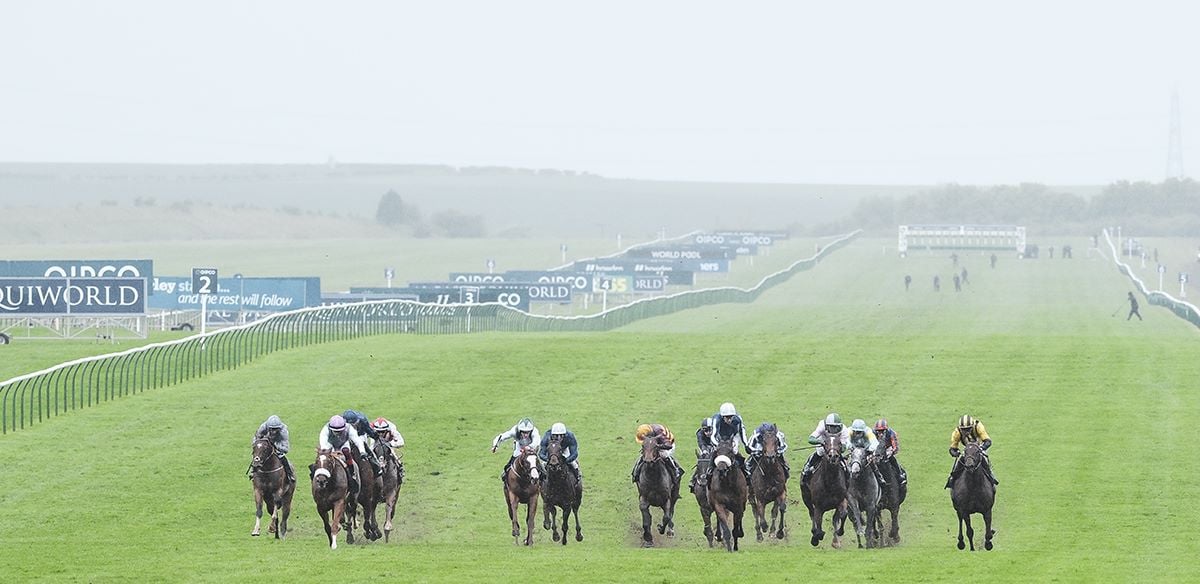 Gilling Rail lines both sides of the Rowley Mile and July Racecourse at Newmarket, marking a spectacular outline to this prestigious horseracing venue. Gilling Rail is a good choice for new market, as the course is wide, and there is only one bend, meaning the action will only occasionally brush up against the sides.
Gilling Rail is different to Duralock race rail only in the amount of material used, making Gilling Rail a lighter weight and more economical option. It still however durable enough to withstand vigorous horse racing, though may need to be replaced more readily.
Duralock race rail also offers more variation in customization over Gilling Rail, which comes with a white rail on green swan necks.
The Parade Ring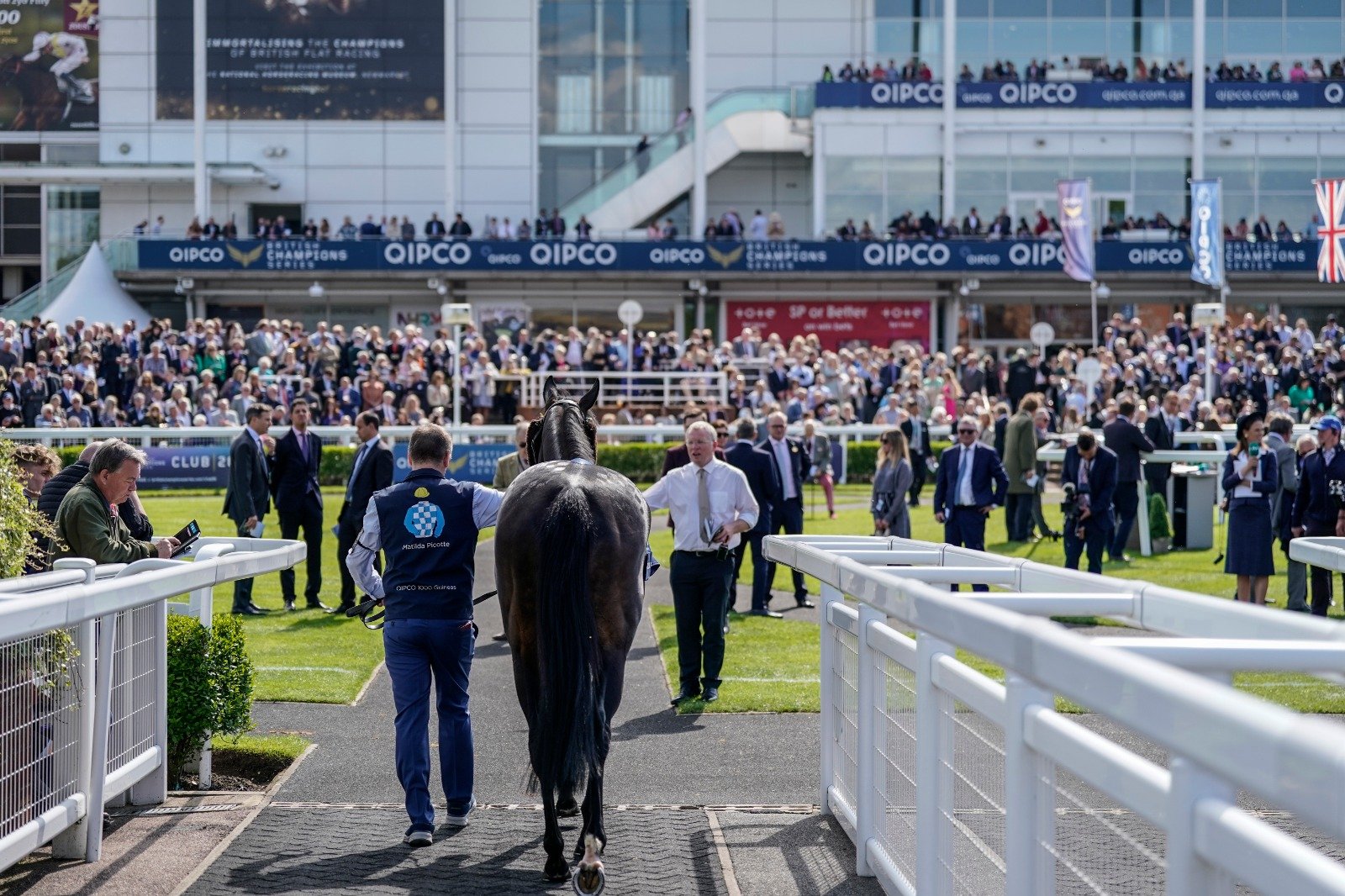 A combination use of Duralock's mesh infill post and rail system and oval race rail creates an ideal barrier for horses on one side, and spectators on the other. Circling the entire parade ring, there are also uses of the double mid rail race rail to create designated walkways, protecting and guiding the horses.
The sleek look and the sturdy construction of Duralock post and rail system allows the fences to stay white and clean easily, creating a smart low maintenance solution that will look good on camera for years to come.
Spectator Area
Duralock Picket Fences and crowd barriers help to demarcate and segregate different venues from general admission areas, while also offering a sturdy barrier for spectators. At Newmarket Racecourse, Duralock Picket fences are used to separate various controlled areas, such as the private lawn of the Hong Kong Suite. Crowd barriers surround the parade ring in a tiered fashion, giving spectators a spot to rest when eyeing up horses in the parade ring, or watching the celebrations in the winner's enclosure.
Newmarket Racecourse shows the versatility of both Duralock and Gilling Rail products, creating a pleasing and workable solution for all aspects of racecourse management. If you would like to know more about Duralock or Gilling Rail, please reach out to us through the form below and one of our representatives will get in contact.