A proper World Rugby Regulation 22 complainant pitch is an asset to any club, allowing Chippenham RFC to attract a greater pool of talent and ensure the safety of their players during play. It is also easier to maintain and has a longer lifetime compared to non 3G rated turfs.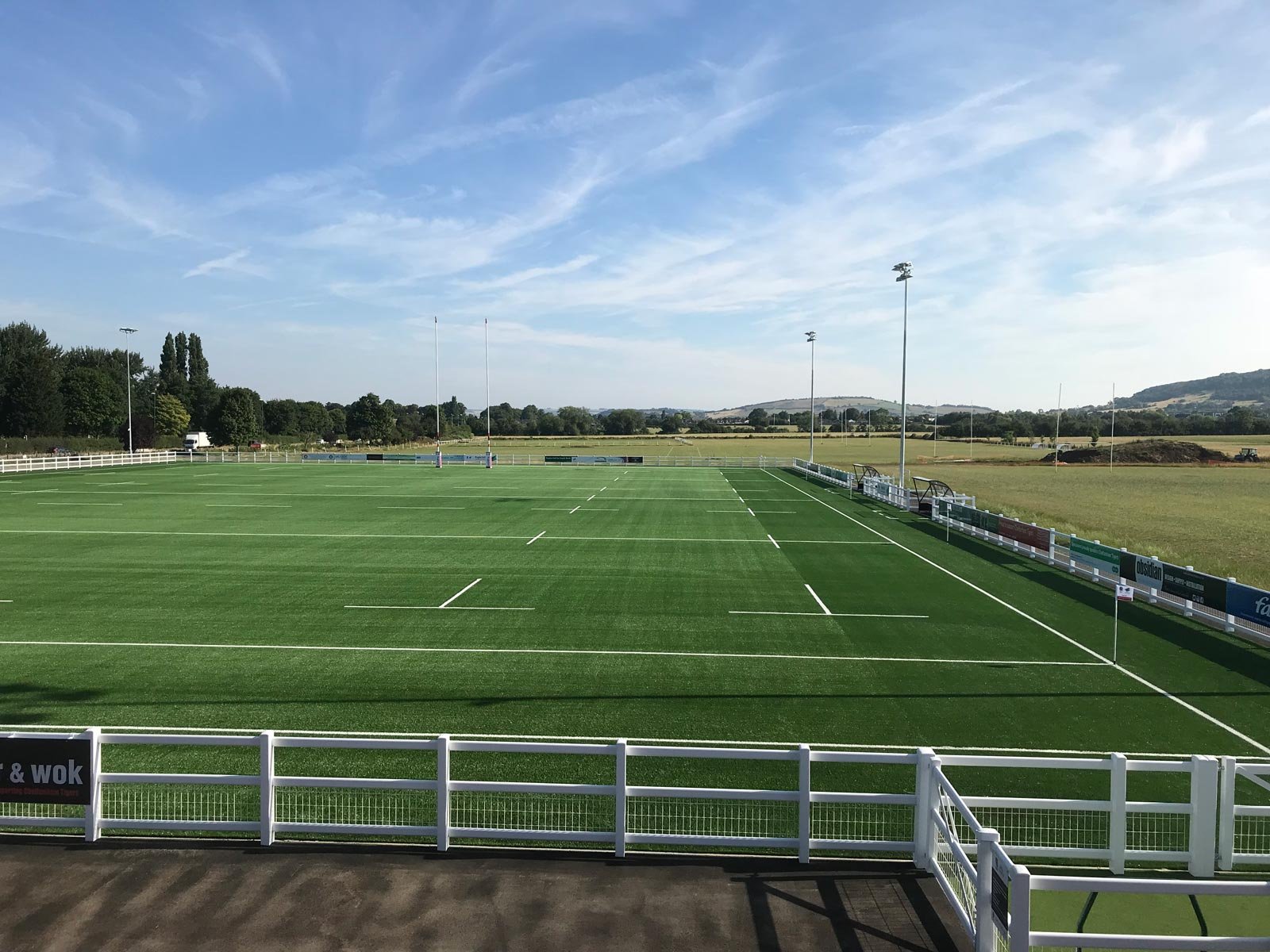 A knock-on effect from investing in the infrastructure and playing surfaces of a club is an increase in spectators. Spectator fencing around the pitch is a great way to encourage spectators to come close to the pitch without fear of play spilling over into the spectator area.
Duralock Fencing was chosen for Chippenham RFC through the Rugby 365 programme, as it was durable, flexible and the recommended fencing provider of choice for England Rugby.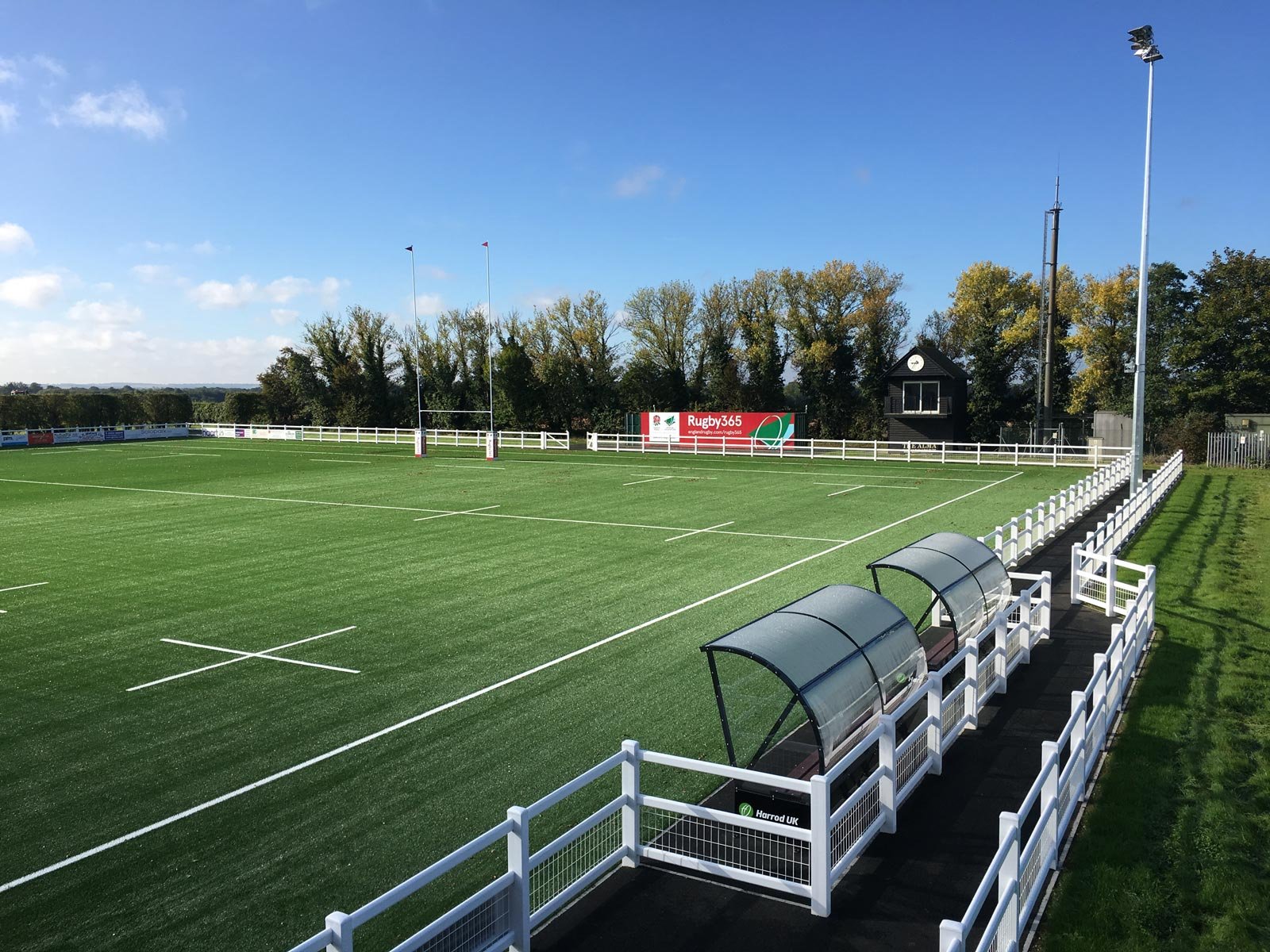 The Duralock Multi-Sport Half Mesh is strong enough to withstand impact from play, but flexible to bend and give as to not harm the players. It also has no sharp edges, allowing spectators to easily lean on the railings to enjoy the match. The mesh infill on the bottom half also protects children or pets from any stray balls or boots, and keeps out wildlife at night.
At Chippenham the Multi-Sport Half Mesh was used all around the pitch to allow spectators to enjoy from all angles. It was also used to create a walkway boundary so spectators will not spill out to the nearby road. Gates were installed so pitch access was convenient without compromise to the integrity or seamless look of the Duralock rugby fencing.
The added spectators also now presented itself an additional revenue stream opportunity, in the form of advertising.
Duralock offers advertising clips compatible with all of our fencing solutions so clubs can help promote local business and shops at their games, whilst also providing that bonus revenue stream. The clips are easily removable and changeable, allowing advertising panels to be installed and removed quickly before and after games.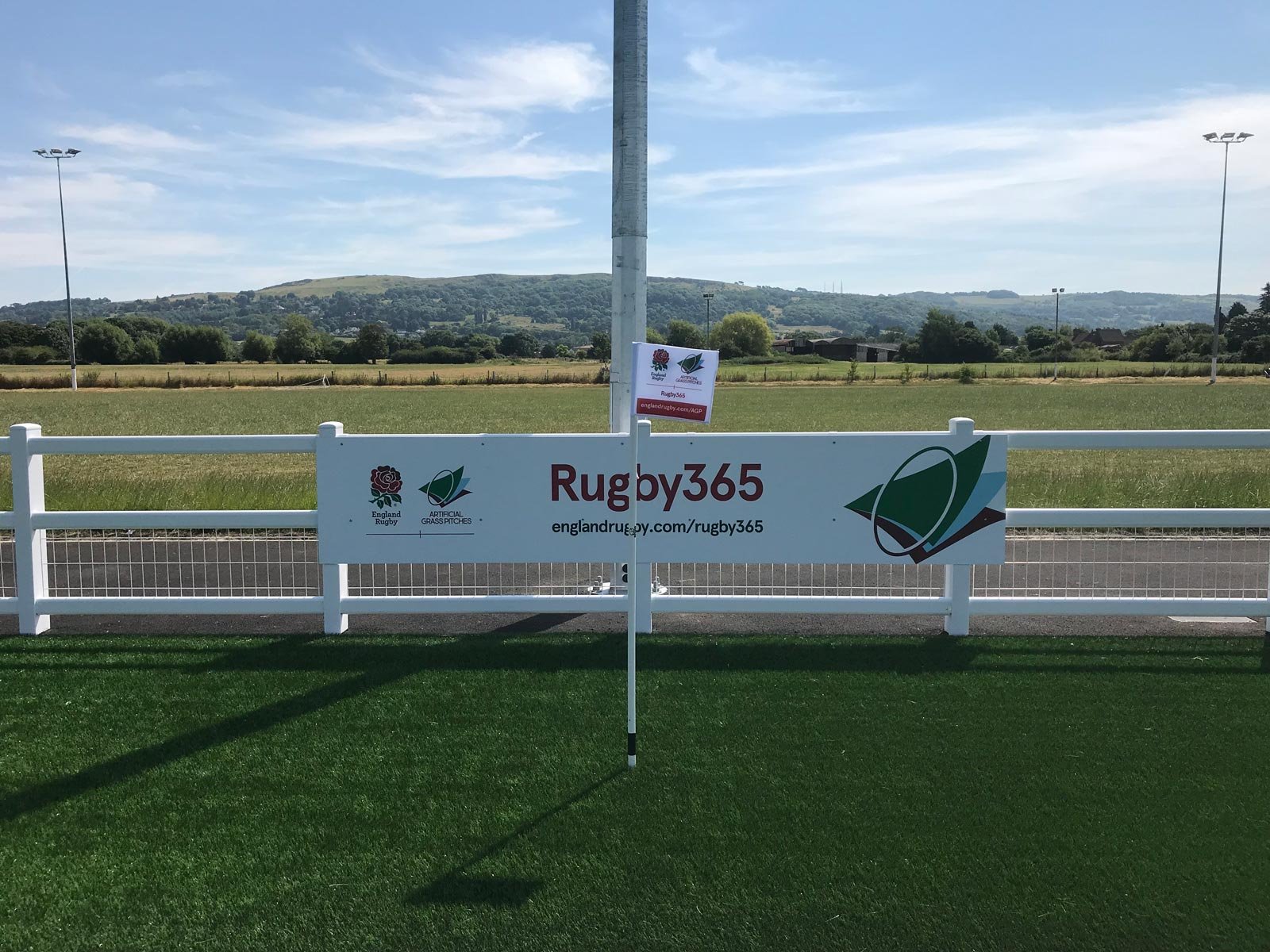 At Duralock we pride ourselves with being able to transform pitches, like the one at Chippenham RFC. We always offer a tailored and exclusive service, thoroughly understanding our client's unique circumstances to design and install the ideal solution, no matter the size or scope of the project.
If you are interested in upgrading your facilities, or just want to know more about our products or our special pricing in connection with England Rugby, please reach out to us through the booking form below.